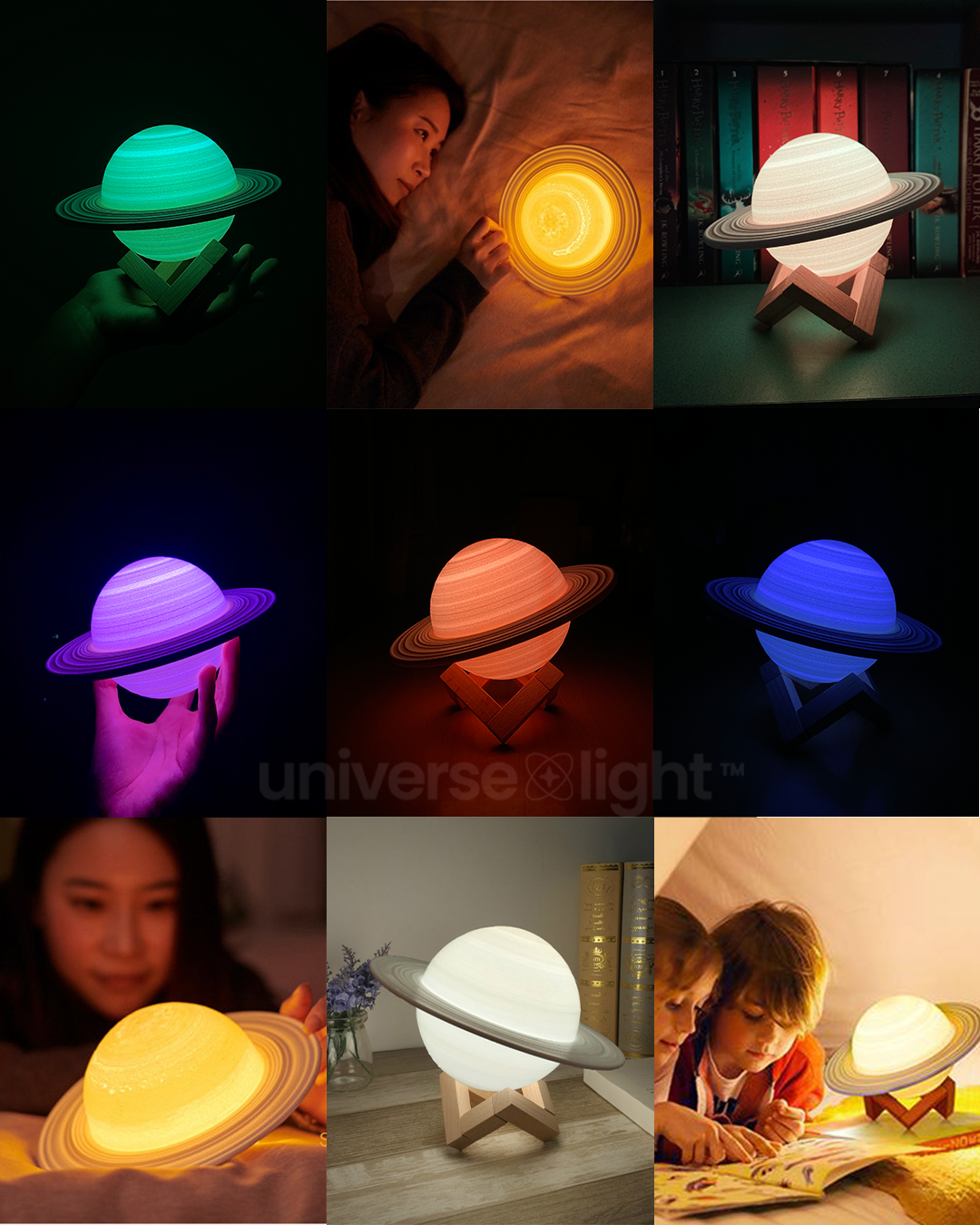 Witnessing the most beautiful and spectacular rings of Saturn - The Jewel of the Solar System in 16 different colors.

INDUCE CALM & PEACEFUL ENVIRONMENT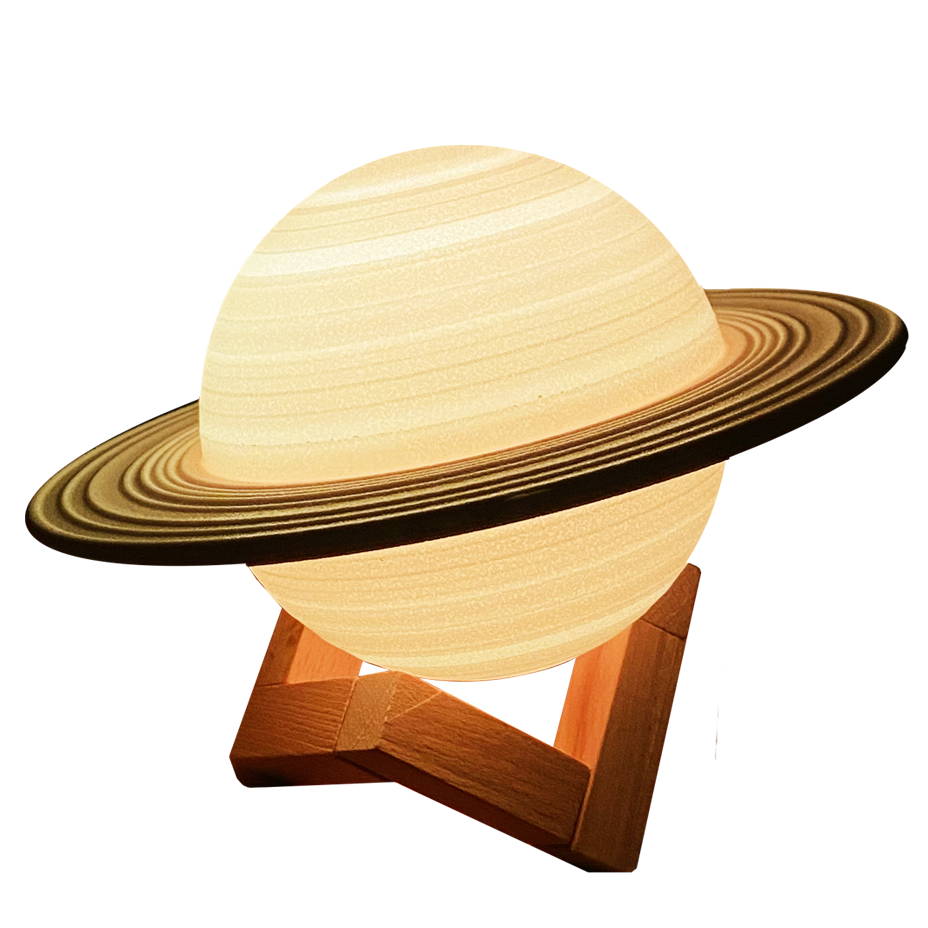 Made of eco-friendly and durable PLA material. Completely safe for the children.
Comes with a classic wooden base and one remote control.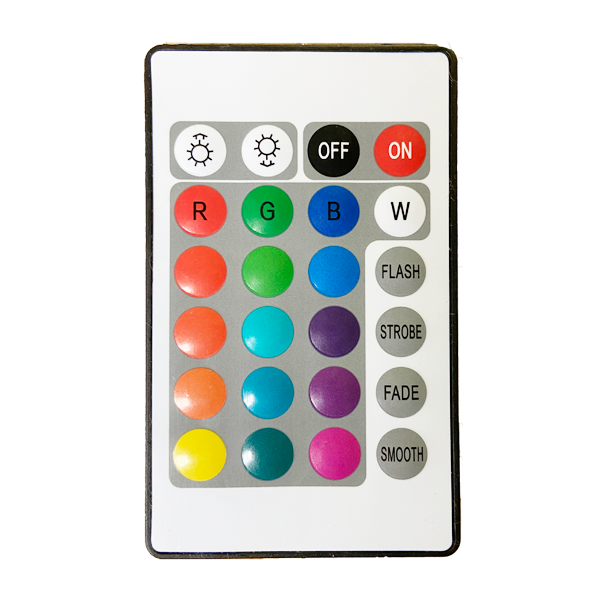 One remote control & 16 Colors Options. Touch the lamp or use the remote to choose your favorite color and effect.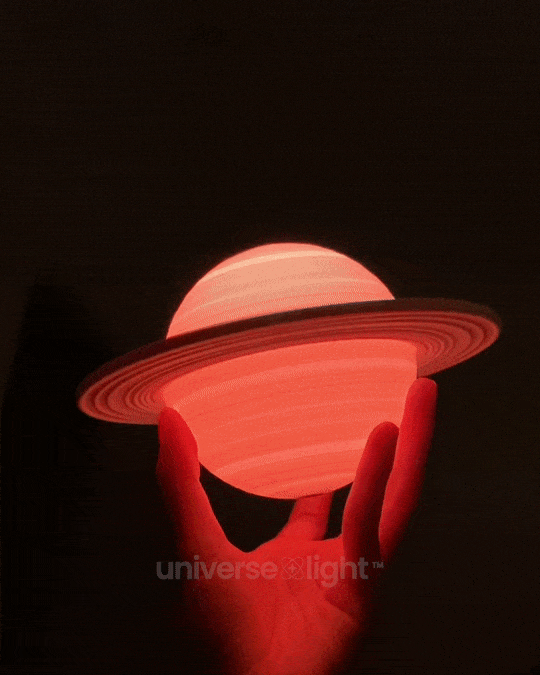 My son loves it 'too much'
"My son loves his (original) Saturn so much, he carried it everywhere and wouldn't let me hold it at night. So I bought the bigger size, 16 colors version, all for myself"
Ashley D.

"It's day 56 and my colleague has finally stopped asking where I got my Saturn lamp everyday. I just gifted him one"
Julie V.

"I bough this for my son who is notoriously hyper around his bedtime. Having used this for a few months now, I can say he is much easier to put to sleep and my life expectancy has improved immeasurably"
Linda D.