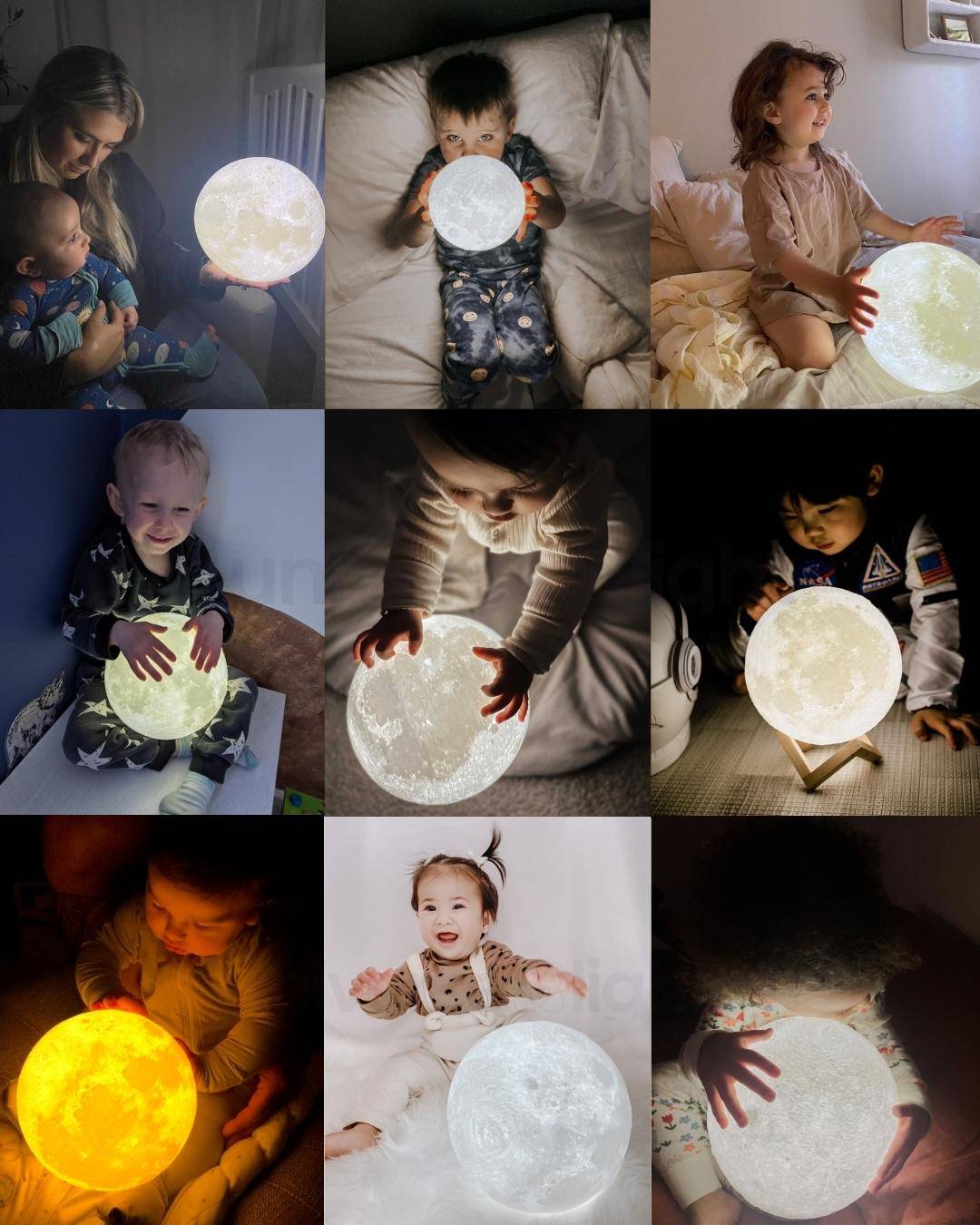 Looking for a gift that can't be outdone? The Original Moon Lamp 2.0™ is an absolutely huge hit for kids and adult of all ages. The #1 gift for friends and family for Christmas, Birthdays, engagements; now in 16 magical colors

"This lamp is so calming and soooo pretty. You can leave it on bedside, but I bring it on the bed to sleep with me. It's perfect for late night reading and easy me to sleep like a charm. I love it ❤️ "
Katy G.

"Out-of-this-world, beautiful just like the real moon, plus, it makes my life easier. This lamp helps calm my notoriously hyper son for his bedtime. Now he wouldn't go to sleep without it. Highly recommended!"
Linda D.
---
Bring The Moon To Your Room

Bring the sheer beauty of the moon to the comfort of your own bedroom.
16 colors to provide an alluring and calming ambience for your room, and transform it into something enchanted and magical.
Except the size, of course!
We used the latest NASA satellite scan of the moon. Feel the surface and details of the craters with your fingers.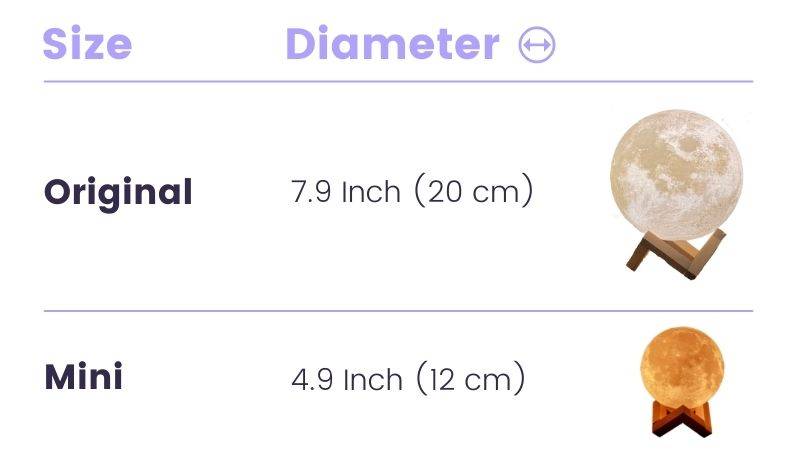 Universe Light's Original Moon Lamp 2.0™️ used non-toxic PLA, 100% safe for kids, along with low energy LED light, producing very minimal heat.
Accessaries: 01 Moon Lamp, 01 wooden base and 01 USB power cable
Material: Eco-friendly, FDA approved PLA
LED Color: Bright White and Warm Yellow
Battery Capacity: 500mAh built-in rechargeable battery
Charging Time: 2 hours
Battery Duration: 8 - 12 hour